Total Plant Management with Softrol Systems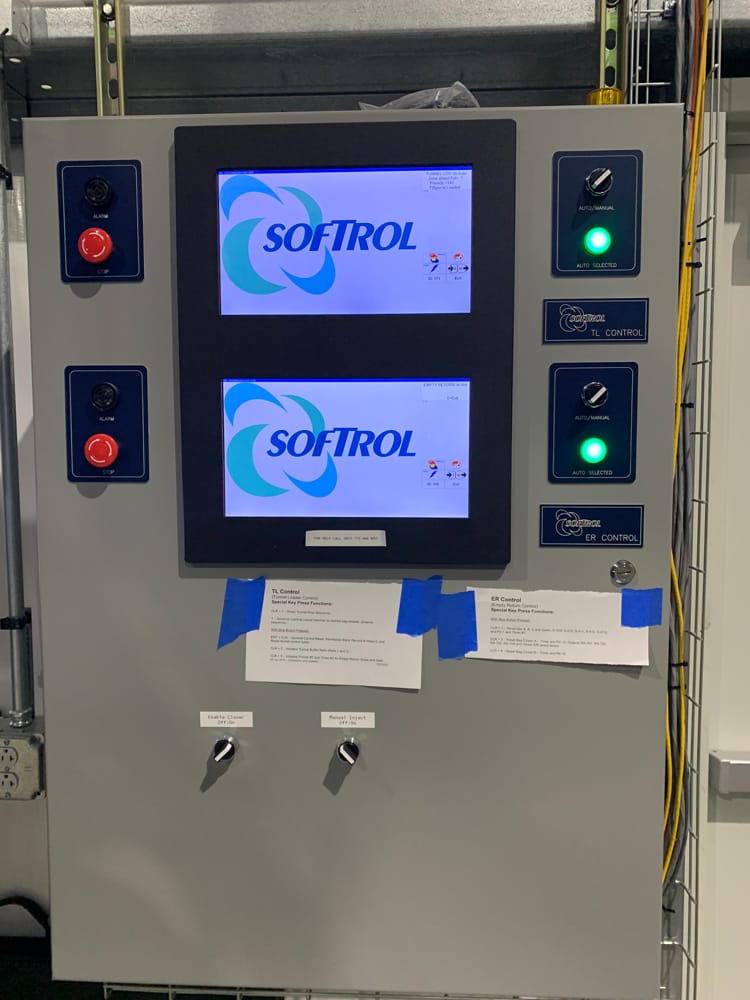 If you're looking for comprehensive laundry total plant management systems that can handle everything from soil sorting to chemical dispensing, please take a look at Softrol Systems. With 35 years of experience in the field, Softrol has become a leading authority in plant management software. Our systems are designed to streamline your workflow and improve efficiency in your business. Whether you're operating a large-scale laundromat or a small uniform retailer, Softrol Systems has a solution that will work for you.
Softrol Systems is a leading provider of industrial laundry and textile services software solutions. For over three decades, we have been helping our customers streamline their operations and improve their bottom line. Our comprehensive suite of integrated software solutions is designed to meet the unique needs of each customer, from small manufacturing businesses to large multinational corporations. Whether you are looking for a simple way to track inventory levels or a complete solution for managing your industrial laundry operation, Softrol Systems has the right solution for you.
At Softrol, we offer a variety of material handling solutions to fit the needs of your business. We begin with our long standing ability to re-control or add automation to existing wash aisles, monorail or garment sort systems. For example, Softrol's PulseNet Virtual Rail Module (PVRM) offers a cost-effective way to track laundry by using the data entered at your bag load station. For new material handling demands, we offer industry-leading laundry rail systems (Softrol Rail) and a wide array of garment sortation systems (Softrol Sort) that will increase efficiency and decrease costs. If you're looking to add automation, make better management decisions and improve overall operational efficiency, Softrol has a solution that meets your needs.
3. Process Control
At Softrol, we understand the challenges that businesses face when it comes to wash aisle systems and chemical management. Our goal is to provide innovative solutions that help businesses reduce waste, increase efficiency, and create a safer work environment. With our Catalyst Chemical Systems, flow meter based technology is used to provide volumetric injection as well as water flush verification. Further, with our wash aisle control options you can update existing equipment and even add automation. Softrol's process control products are designed to meet the unique needs of each customer. Additionally, our team of experts is always available to provide support and guidance.
In today's business environment, productivity is everything. Time is money, and companies are always looking for ways to operate more efficiently. That's where Softrol comes in. We provide a complete range of productivity services, from shipping and tracking tech to a complete laundry operation system. We also offer a wide range of data solutions. With these, you can track your productivity and make informed decisions about your business. Whether you're looking to improve your bottom line or simply manage your operations more effectively, Softrol can help.
Conclusion
Softrol has been a pioneer in laundry management systems since 1987. We continue to develop new and innovative ways to improve your workplace and keep up with the latest technology. Our team is passionate about helping our customers achieve their business goals. We believe that our products are some of the best in the industry. Visit Softrol.com today to learn more about how you can improve your workplace with our cutting-edge laundry management systems.