Laundry Rail Systems
Softrol Laundry Rail Systems: Improving efficiency
As part of Total Plant Management, which focuses on plant efficiencies and maximum performance, Softrol offers state-of-the-art laundry rail systems for both soil and clean goods transfer, as well as material handling for the wash aisle. These systems increase efficiency while minimizing manual labor. Softrol offers hardware and software designed to integrate with existing automation for soil and clean rail systems. Each rail system is custom engineered to fit your facility and production needs with the goal to reduce your time, space and labor requirements.

Touchscreen operation reduces training time

Distributed control platform for control isolation

Sort-on-rail for streamlined soil sorting

Continuous or non-continuous sort options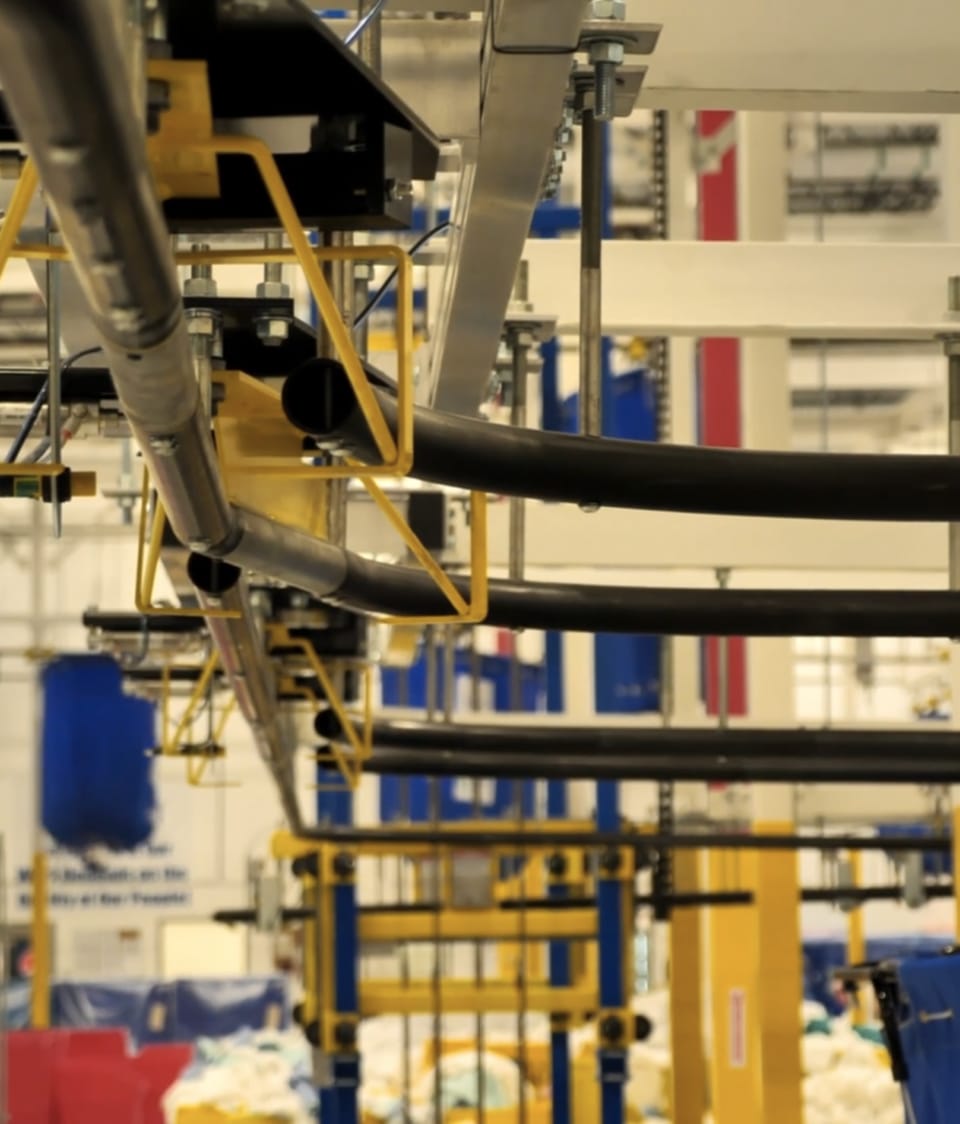 About Laundry Rail Systems
Utilizing the same control platform as our successful automated sorting product line and cutting edge industrial design, Softrol's laundry monorail systems offer long life with optimum payback on your investment. Our unique use of round melonited rail for an optimal automation framework combined with our unparalleled commitment to customer satisfaction sets us apart from other manufacturers.