Virtual Rail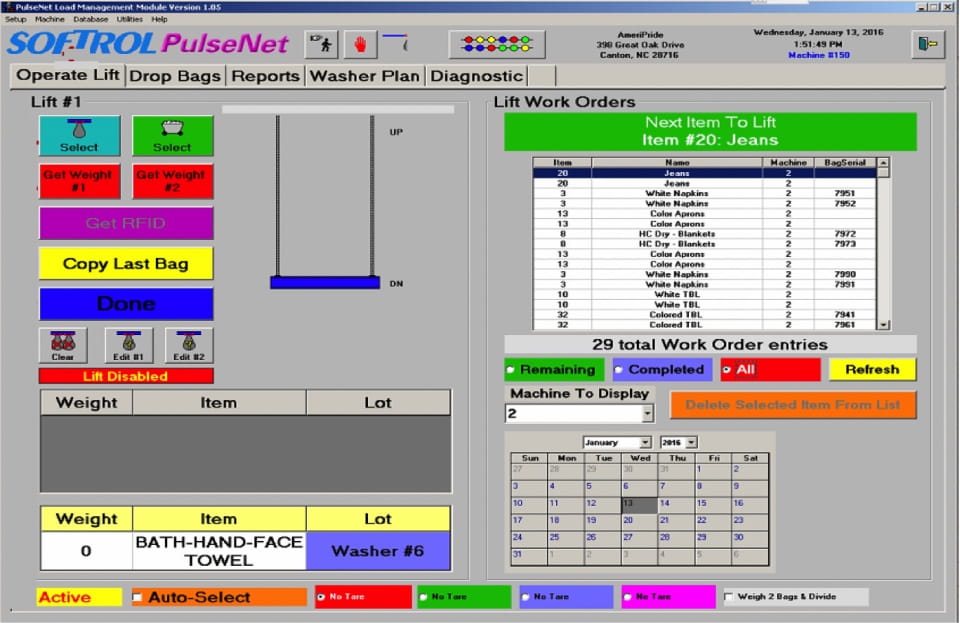 What is Softrol's PVRM?
Softrol's PulseNet Virtual Rail Module (PVRM), takes the data entered at your bag load station and provides a virtual view of your manual rail system. Weight of the product going into the storage yard is controlled by the system. Bag movement and customer/load data are identified, on-screen, providing a much more manageable work in process for production planning.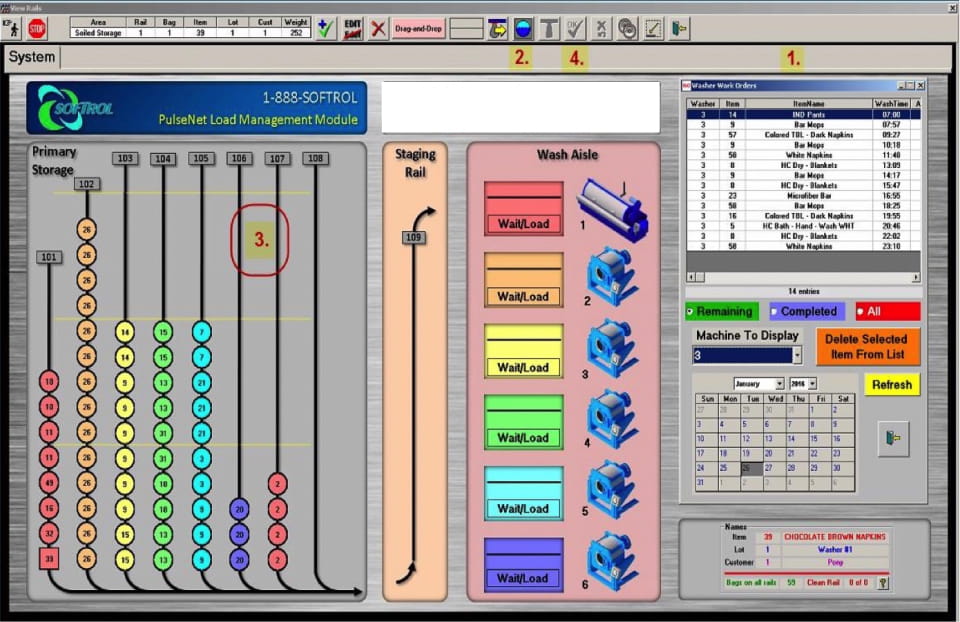 What is the PLMM module?
To advance this system further for our customers with a Softrol-controlled wash aisle, we offer the PulseNet Load Management Module (PLMM). With PLMM, virtual bags are dragged and dropped into a washer, on-screen, which also transfers the corresponding load data for that bag into the microprocessor of the selected washer. This allows for automatic programming of washers, and provides enhanced reporting for wash aisle processes and load & customer data. PLMM may also transfer data to Softrol's Catalyst Chemical Injection System.

Touchscreen operation reduces training time

Distributed control platform for control isolation

Sort-on-rail for streamlined soil sorting

Continuous or non-continuous sort options