LOIS Provides Vital, Real-Time Data From Anywhere!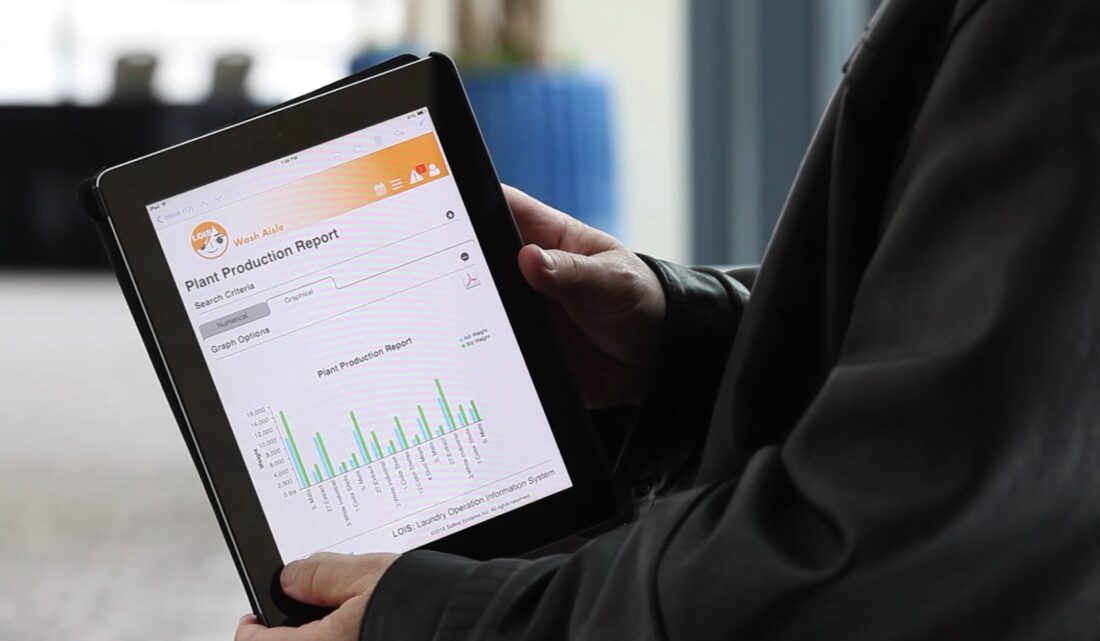 Imagine being able to access your plant's performance from the touch of a button at any time and from anywhere. Sounds convenient right? Well, Softrol has made this possible through our Laundry Operation Information System or LOIS, which gives you real-time data in palm size form so that it can be monitored seamlessly across different plants with just one platform!
Discover the benefits of LOIS:
LOIS sends real-time alerts directly to your email address
You will be able to access multiple sites from the same user account and not be limited to one single plant
Ability to monitor critical plant functions and employee performance 24/7
LOIS works seamlessly and reports on any Softrol solution
Accessible from smartphones, tablets, and PCs using any browser
Own the data of any Softrol plant operation or function
Total Plant Management
With a sleek, modern design and easy-to-use dashboard for each Softrol product line you can be sure that all your data is just one click away. Get instant access to reports or view real-time production information from anywhere!
The Perfect Solution for Efficiency
We are proud to offer the most advanced reporting systems that will improve your overall plant efficiency and assist with daily decision making. LOIS – an ultramodern, easy and simple reporting system for any size company!
Time Saving Management
The LOIS system has been designed to help laundry plants manage and control their operations. The data gathered by this program can be used by production planners in order to increase efficiency, while also increasing profits–and with improved management comes a more stable work environment!
Softrol Systems offers a range of solutions for every size plant that is easily expandable according to your needs. Contact us to learn more about how LOIS, our Laundry Operation Information System, could improve your laundry, today.